This blog post contains affiliate links. As an Amazon Associate I earn from qualifying purchases. When you click and make a purchase through the links on this blog, I earn a commission. Additionally, all opinions given in this blog are my own. Please read our full disclosure here.
Hello brow-tiful people! Well, we've all been there — waking up, looking in the mirror, and praying to the brow gods for that perfect arch or a fuller finish. Well, hang on to your tweezers because I've stumbled upon what might just be the answer to our eyebrow prayers. Drum roll, please… Introducing the Arches & Halos Microblading Brow Pen! If you've ever dreamed of flaunting brows that scream 'I woke up like this', you're in for a treat. Buckle up, brow lovers; we're about to dive deep into a game-changing product that promises (and I quote) "brows on fleek" every. single. day. Ready to raise some brows? Let's get into it!
About The Microblading Brow Pen
Why a microblading eyebrow pen? Well, why not? If you don't want to commit to actual microblading, but still want a fierce, groomed brow, the Arches & Halos Microblading Brow Pen might hold the answer you've been looking for. Created by brow expert and celebrity makeup artist Tonya Crooks, the pen is Dermatologist and ophthalmologist Tested, cruelty-free, vegan, hypoallergenic and leaping bunny approved.
The 4 prongs that form the tip of the brow pen make it easy to mimic eyebrow hairs. The best part of all, it doesn't require blades and it's painless. (Pain associated with normal salon microblading is estimated to be a little more than plucking or waxing your bows) Additionally, unlike salon microblading, the results from the pen are temporary and at the end of the day, you can just clean your brows to bring them back to their natural look. Easy peasy… Or is it?
The Perfect Brow
Brow trends change constantly. Just asked my brows. For years, I've been tweezing, shaping and drawing them trying to stick with whatever the current perfect eyebrow trend is. Now, my poor brows are paying the price for those years of 'torture'. Although they're still there, my eyebrows are not as full as they used to be and some of the hairs have just refuse to grow back. Fortunately, makeup can do magic on brows. That's why I was so eager to try this microblading pencil. I have not tried actual salon microblading myself, because being stuck with the same brow shape for anywhere from 12-30 months is not something I look forward to. So, the next best thing is the pencil that is said to be non-smudging and last up to 24 hours.
Make sure to check out another favorite – Anastasia Beverly Hills. In this blog I compare the ABH Brow Wiz and the Dipbrow Pomade.
How to Use the Arches & Halos Microblading Pen
Using the microblading pet requires various steps:
Find the right color for your hair. My hair is black, but when it comes to my brows I always go for a shade lighter to avoid that strong, overpowering eyebrow. I used the shade 'espresso'. The Arches & Halos microblading pen comes in eight shades.
Brush your brows so the hair all point in the same direction.
Apply the pencil using quick flicking motions of your hand. Start light ,working from the middle of your brow toward the end. Create hair like strokes, fill in sparse areas and do the front of your eyebrow last. Keep in mind, the product is buildable, so if you want a darker brow, you can always add more..
Allow the product to dry before going about your day.
Tip: practice the application on the back of your hand so you get a feel for how it applies.
To see the Arches & Halos Microblading Pen in action, check out my YouTube video for a first impression review.
Before and After Photos
Well, here you have it. These are my results using the Arches & Halos microblading pen. I noticed that unlike regular brow pencils that I've been using, this pen doesn't have a matte finish. My brows had somewhat of a sheen to them and I ended up with a bolder brow.
Conclusion
Overall, I'm not mad at the results I got from this microblading pen. I actually love the way it looks different from what I'm used to. I also love that it's affordable and almost half the price of a high-end brow pencil. If you are new to grooming your brows, I would recommend using a pencil since it's much more forgiving. The microblading pen has a learning curve you have to master. If you apply too much pressure, you can end up with an ink stain instead of false brow hairs. You really have to learn the right way to draw on the hairs. If you've been grooming and styling your brows for a while, you will have no problem mastering the microblading pen.
Some Bonus Brow Care Tips
Starting off with a great looking brow can make the brow pen results even better. Ready to embark on the ultimate brow care journey? Buckle up and grab your spoolies; we're diving deep into the world of fabulously flawless brows.
Spoolie is Your BFF: Always comb through with a spoolie to make sure those brow hairs are behaving. Think of it as giving your brows a good hair day, every day!
Trim but Don't Chop: Hold the scissors! Just a slight trim when the hairs look a tad wild. We're going for "tamed wilderness," not a "bald prairie."
Tweeze with Caution: Remember the '90s thin brows? Let's not revisit that era. Pluck only the strays and always follow your natural arch. Go slow; this isn't a race!
Nourish Those Arches: There's skincare for your face, why not for your brows? A little brow serum can go a long way in keeping them lush and lovely.
No Brow Left Behind: When cleansing, be gentle. Your brows deserve the same TLC as your face. So no harsh rubbing, okay?
Eat Your Way to Great Brows: Foods rich in biotin, omega-3s, and protein aren't just yummy; they're brow superfoods. Bon appétit!
Stay Hydrated, Stay Brow-tiful: Drinking water isn't just for glowing skin; your brows love it too! Keep hydrated, and let those brows shine.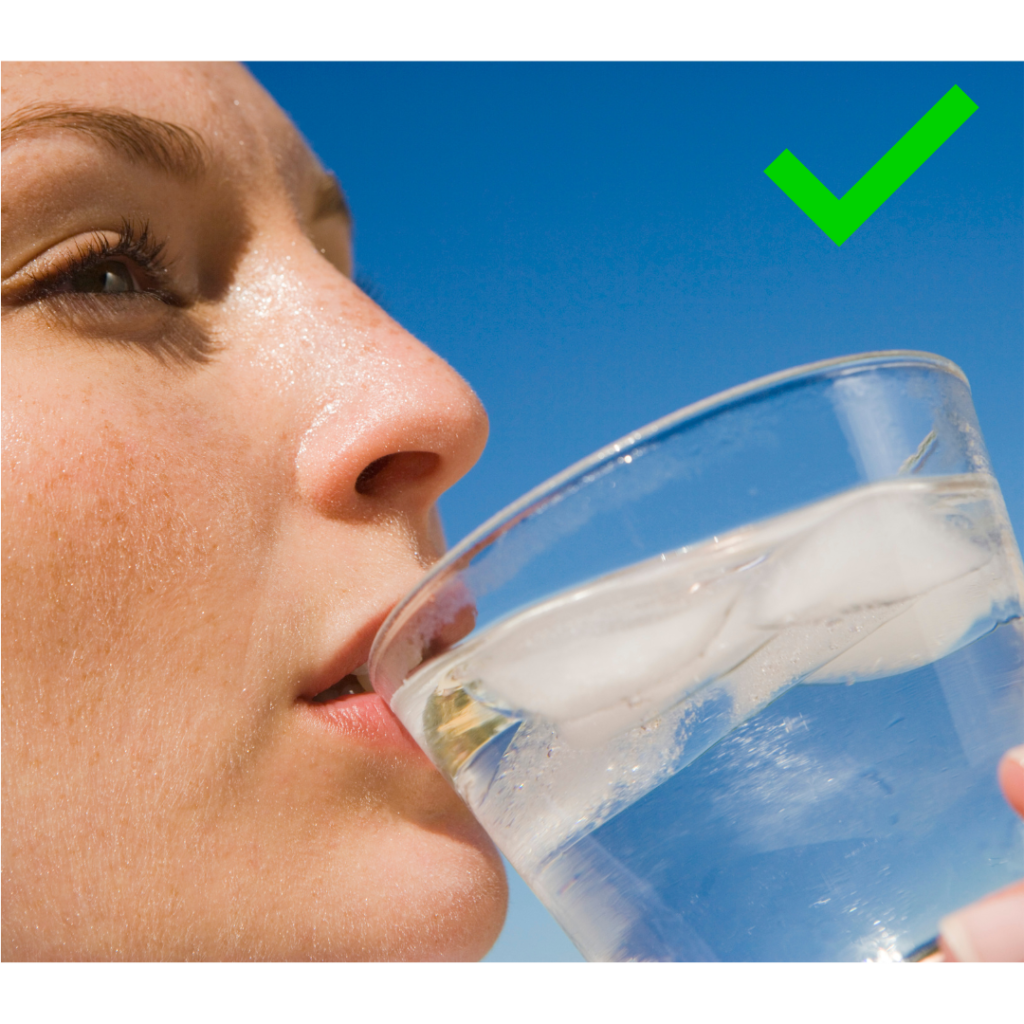 Practice Safe Tinting: Interested in a little tint? Cool! Just make sure to do a patch test. Your brows should be a surprise of awesomeness, not a surprise allergy.
Brow-tastrophes Happen: Over-plucked? It's cool; brows grow back. Just fill them in gently while nature does its thing.
Celebrate Brow Diversity: Thick, thin, straight, arched – every brow is beautiful! Embrace your unique shape and wear it with pride.
There you have it, brow champs! With these tips in your arsenal, you're on your way to achieving the brow nirvana you've always dreamt of!
What do you think of the microblading pen? Sound off below and spill the beans on how you groom and style your brows.