Hi beautiful people! If you follow me on Instagram, you know that I was MIA from social media for a while due to moving. I am happy to say that the move is over and now that I'm all settled in, I'm back with all kinds of new beauty products to show you. Today's blog was inevitable for me to write, because the clear City Lips Plumping Lip Gloss from City Beauty has been a longtime favorite of mine. I consider it to be one of the best lip moisturizers around. Needless to say, I had to feature it in my 'Kimberly's Fave' segment.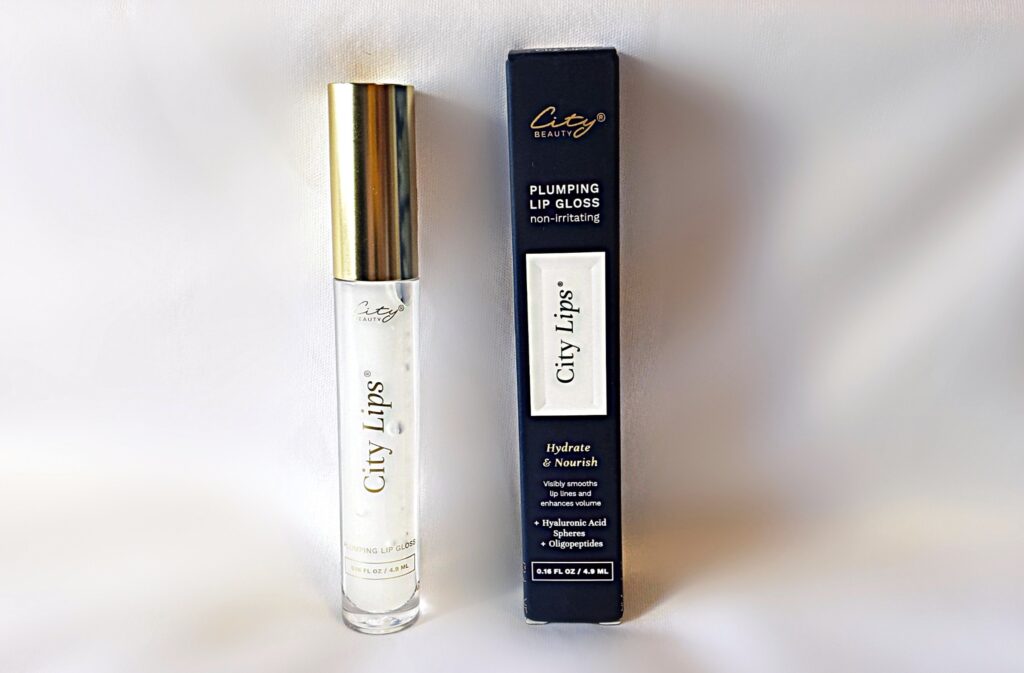 Although this product says it's a plumping lip gloss, I mainly use it as a lip moisturizer. At the end of the day, after taking off my makeup, washing my face, and putting on my skin care products, City Lips is right there as part of my routine. I even keep a tube on my nightstand within hands reach.
What Does City Lips Do?
According to the City Beauty website, the City Lips Plumping Lips Gloss gives your lips a healthy appearance, provides hydration and smooths out lip lines and wrinkles. The gloss doesn't contain harsh irritants like some other lip plumping glosses that uncomfortably sting and tinkle on your lips. Freshly bloomed Ylang Ylang blossoms and macademia nut oils are are just some of the ingredients used to make the gloss. (A full list of ingredients is available on the City Beauty Website)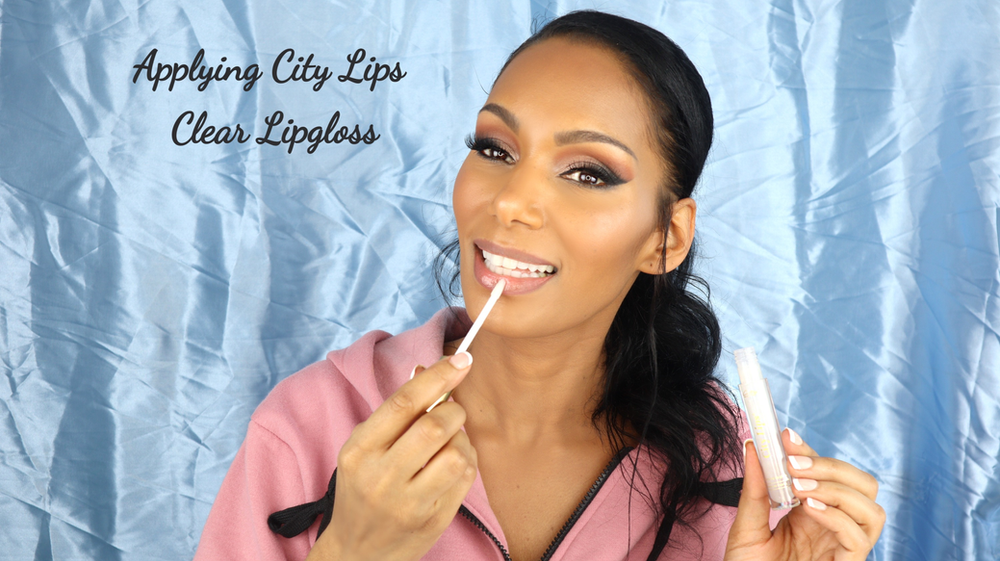 How Much Does it Cost?
One tube of City Lips is $35. I know this might sound pricey for a lip moisturizer, but it is so worth it. On top of that, the company has a 60-day money-back guarantee in case you don't like the product. I wear the gloss daily once I'm in for the night and well… Let 's just say, I'm going through tubes like it's going out of style.
Should You Try City Lips?
Absolutely. If you have dry, chapped lips or lips that lack luster, this gloss will switch it around instantly. It will also make for a nice lasting lip gloss that gives a glass-like sheen to your lips. The best thing of all is that you don't have to wait weeks or months to see results. I find that the lip moisturizer instantly transforms your lips to look and feel healthy. I haven't really paid much attention to the plumping effect of the gloss, because that's not the main reason I use it for. However, I consider that a nice extra bonus.
My thoughts on City Lips
As you know, I always keep it real and this time, is no different. Many of my beauty tips for women are about what to put on your skin. However, we cannot forget about our lips! I haven't really paid attention to lip lines or wrinkles, but do know that when I apply the gloss, my lips feel smooth and the hydration lasts for hours. It's not sticky on your lips, doesn't have a weird scent or flavor, and honestly…. I think I am highly addicted to this stuff. I can honestly say that although I've tried some good lip moisturizers in the past, this lip gloss is by far the best one so far. If I had to say something negative about the gloss, it would be that the tube is too small, because with my daily applications, I go through one tube in a month easily.
Although I just use the clear gloss, it's also available in about twelve other colors. If you want to try City Lips Plumping Lip Gloss yourself, you can purchase it here. Thank me later.
What is your favorite product to keep your lips in tip-top shape? Have your tried City Lips before? If so, let me know your thoughts in the comments below. Sharing is caring.
Disclaimer: Although I was able to obtain free product from the brand, this blog post is not sponsored and as always all opinions and thoughts are my own.